Back to results
Car Seat Demonstration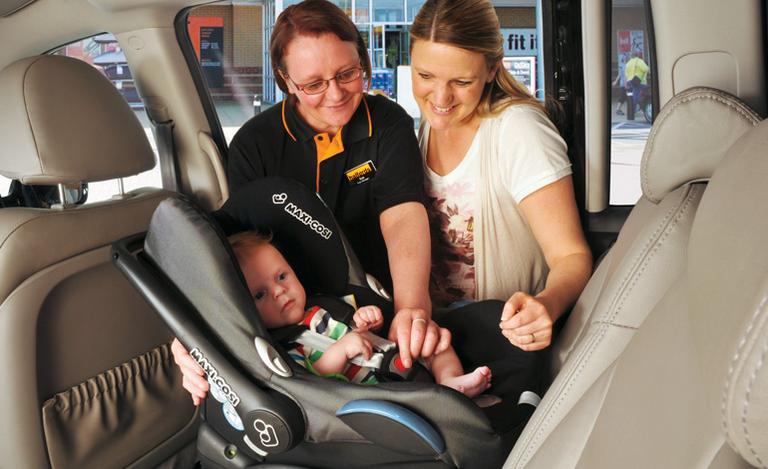 Halfords are the specialists when it comes to car seats for kids.
We Can Demonstrate How To Safely Fit Your Car Seat
When you purchase a new car seat from us we'll check the seat in your vehicle. We can demonstrate the fitting and show you how to fit the seat yourself, so you can fully understand how it works. Once you're happy fitting the seat yourself, we'll then take you through our 16 point fitting checklist to ensure you know what you need to look out for when fitting the car seat.
Even after you've driven away we're always here to help with any part of the fitting or with the features of your new car seat - all as part of our after-sales service.
Just remember, pre-booking may be required and fitting is subject to vehicle inspection.
The law
Drivers now face a fixed £30 penalty or fine of up to £500 if they don't comply with regulations on car seats in cars. The law requires all children to be carried in child restraints which are appropriate for their size. This covers children younger than 12 years old - but only if they're under 135cm in height. If a child is taller than 135cm, they are allowed to use an adult seatbelt, regardless of their age.
Choosing the right child seat
If you're planning on buying a car seat, take a look at our car seats buyer's guide for some handy tips and advice.
Our in-store colleagues can provide you with advice and fitting guidance if you purchase a child car seat from us, and we can help you choose the best car seat for your needs.
About our service
We know our stuff when it comes to fitting kiddies' car seats. In fact, we're the first and only national retailer to provide a free fitting demonstration service in all our stores that sell them. So, if you're ever in need of a hand, pop down to your local store.
View all Car Seats